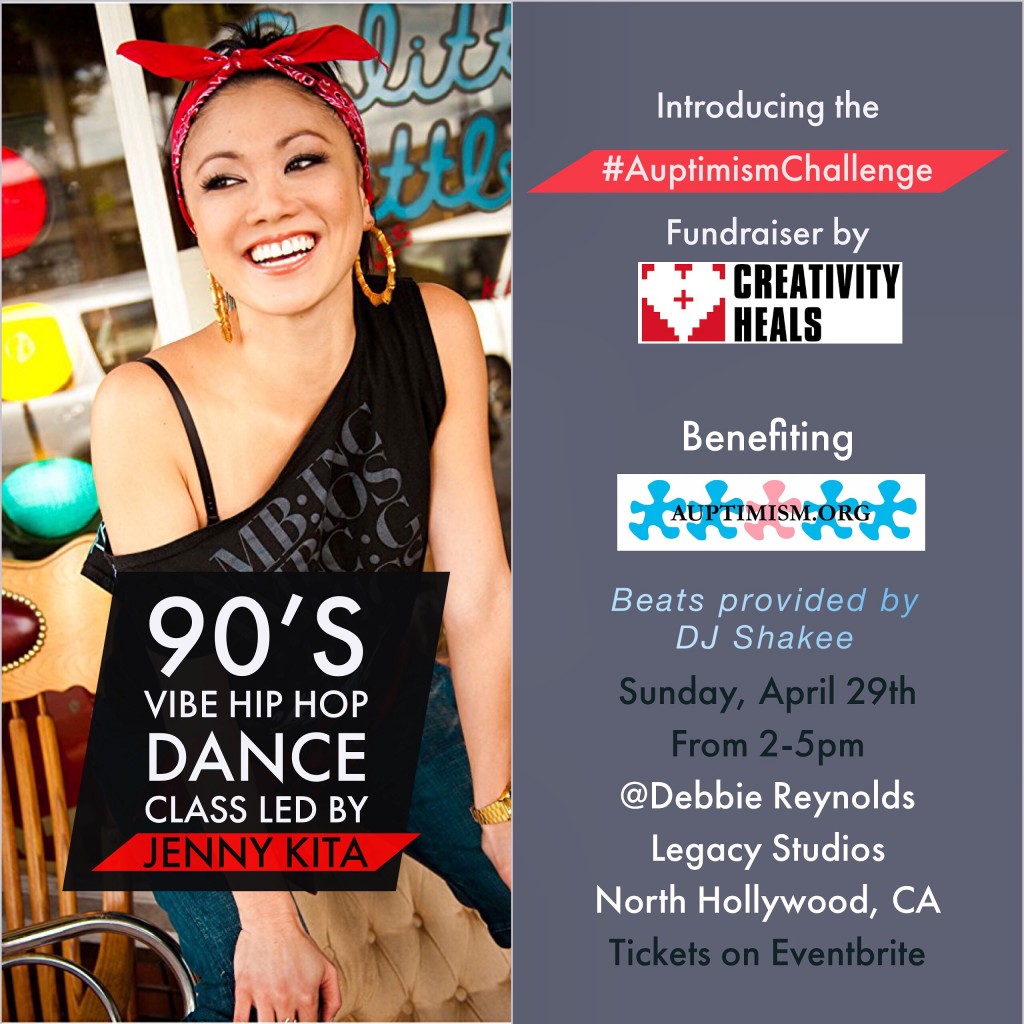 Three words: 90s.Dance.Party.
Move to all the jams by DJ Shakee, learn basic hip-hop choreography, and get your heart pumping in support of Autism Awareness Month!
Join Creativity Heals co-founder, Jenny Kita, professional dancer/choreographer ("Angel" of the Harajuku Girls, Madonna, Snoop) as she leads a 90-minute dance sesh benefiting Auptimism, a local non-profit that provides free and fun events for the Autism and Special Needs community.
Also enjoy the opportunity to win fun raffle items, refreshments, and local vendors. No sitter?–No problem! Free movie room and supervision available for children not participating. Family and Autism Friendly event.